Welcome to Tibetan Emporium!
Dedicated to preserving and sharing Tibetan Culture and handicrafts with the World.
Building a community that holds sustainability, fair trade and compassion as their truest values.
To support secular guidance that cultivates peace and harmony for others.
Explore Now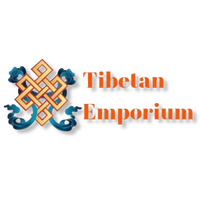 Building Project in Ladakh India: Retreat & Community Centre
What to contribute in another way?
Support our building project that will help locals in Padam Zanskar Valley, Ladakh; remote Northern India.
Donate Now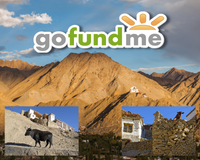 Testimonials
I just love this shop full of wonderful, unique, well made, quality goodies. I am so pleased with both quality and price. The Tibetan Emporium is not a site where the prices are astronomical, in fact the pricing is extremely reasonable for such great quality. The service is just wonderful ....... Jen just goes above and beyond to made sure you are happy with every purchase, which by the way, is sent almost instantaneously even in these days of isolation. I can highly recommend The Tibetan Emporium to you without any hesitation and I am just so happy to have found this treasure trove of uniqueness and quality as well as personal service. a true little gem!!!

Jennifer, Southern Highlands NSW
I recently purchased some beautiful turquoise mala beads from the Tibetan Emporium. My purchase was delivered within a few days. The personal customer service was so lovely and refreshing and the beads are beautiful. An absolute pleasure buying from this business! 10/10



Elizabeth, Smiths Lakes NSW
Jen, ThuJeChey sooo much ✨🙏🏻♥️ for the beautiful incenses. I came across this beautiful online shop selling beautiful Tibetan incenses and other products when I was searching for Good quality Tibetan Incense. I read a little abit about Jen on the website and immediately felt the connection that she was a beautiful being. Jen was very kind responded to me immediately and it took only about 2 days I received the beautiful incenses. They are truly divine. I follow Tibetan Buddhism so immediately we both connected straight away. Once again, thanks so much Jen. Looking forward to order more from you when the stocks are here 🥰📿💎

Libania, Fraser Rise, VIC
Who We Are:
Conscious Trade
Packaging Part of the Eco Alliance
Family Owned
Handmade Products
Ethically Sourced