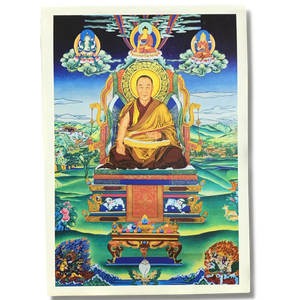 His Holiness the Dalai Lama Card - Thangka Style
Place this stunning card of His Holiness the Dalai Lama in a comfortable spot for renewal, healing, or reflection.
Frame it or hang it up on the wall - however you select it will bring peace to your spirit.
Please note: out of respect, kindly refrain from displaying it in areas of low stature such as the floor or somewhere to be sat upon.
Size: Postcard size