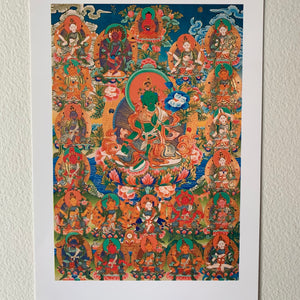 Make this beautiful 21 Tara Deity Card your own - place it in a special spot for meditation, healing, or recharging.
Hang it on the wall or put it in a frame - however you choose it'll bring spiritual refreshment into your life!
Please note: to honor the image, kindly don't display it in lowly areas like the floor or somewhere to be sat on.
Size: Postcard size